McCullough Method Apprenticeship Program
Dane with Australian Aborigine Teacher in June 2001
Next Level 1 begins
3/16/14 in Plainfield, Indiana

Information Meeting: Wednesday, 3/5 from 5:30 to 6:30 pm
Level 1: Balanced Self: 3/16/14 to 5/18/14
Level 2: Healing People & Place
Level 3: World Work McCullough Method
All three levels are intensive, hands-on programs that offer a comprehensive Energy Management practicum combined with Shamanic studies. Each level begins & ends with a Sunday retreat & meets for 2 hours/month on a Wednesday evening based on dates listed. All recommended reading is also included in Program price. Each section will be threaded together using written materials, storytelling & integrated field work so a complete tapestry is created.
Level 1: Balanced Self
Includes:
Energy 101 for Self
Reiki 1 Certification for Self & Others
Clearing Clutter from Mind, Body, Spirit & Space
Feng Shui 101 for Self Space
Shamanism 101 for Peace & Healing of Self
Sunday Retreats: 3 to 6 pm on 3/16 & 5/18.
Wednesday Sessions: 6 to 8 pm on 3/26; 4/16; & 5/7
$440
Level 2: Healing People & Place Includes: (pre-requisite of Level 1)

Energy 201 for People & Place
Reiki 2 Certification for Team & Distance Healing
Feng Shui 201 for Others
Shamanism 201 including Soul Retrieval & Native Ways
Level 3: World Work McCullough MethodTM (pre-requisite of Levels 1 & 2
& Core Coach Certification)Includes:
Energy 301 for Planet
Reiki 3 Certification for Master Teachers
Feng Shui Matrix for Businesses
Shamanism 301 including Earth Work
Register through email at
LifeCoachDane@gmail.com
or at 317.455.DANE (3263)
---
Powered by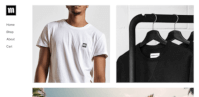 Create your own unique website with customizable templates.